| | | |
| --- | --- | --- |
| | Divine Intervention - Sacred Initiation | |
Retreat
Date:
August 2-22, 2023
Location:
Aquitaine, France
Venue:
Meilhards 19510, Corrèze
Address:
4 route du burg, Sainte-Radegonde, Meilhards 19510

Contact Info:
Naama Gabbay
Email:
Website:
Phone:
+33624400096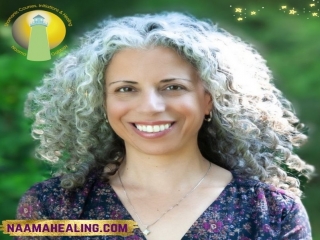 Divine Intervention is a sacred initiation from the Curanderos lineage.
This initiation of 21 days is guiding you in the path of Self-Mastery, learning how to affect greatly life and creating miracles with the Source through your consciousness.
Divine Intervention turns you into a 'conscious creator of life', and NOT just a 'conscious participant' in reality. And the difference between those two definitions is HUGE !
The 'Divine Intervention' is an initiation that opens the doors to all that you need to learn in order to create consciously together with the Source and NOT randomly.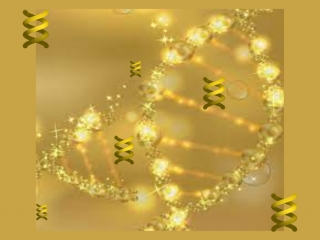 In order to become a conscious-creator (self-mastery) you need to know your SELF better, and to heal all that is preventing you to be aligned with your true nature and with the Source.

Meaning:
Healing your wounds and traumas, getting over your fears and doubts, transforming your judgement into discernment, getting out of the "drama triangle"; not taking the role of a victim, a predator or a rescuer, because by doing that you continue to hold a very limited perspective of reality.

In order to bring yourself to a new level of consciousness and power, you need to let go of the way you perceive yourself, let go of images and stories that define you right now, and are attached strongly to you.

You need to understand that these stories and events are serving you to grow your power (and not the contrary), and when you learn how to detach from it, they no longer have the power on you.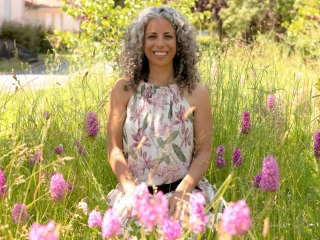 Naama Gabbay is a free soul, gifted with abilities of healing and teaching.
Through shamanic healing and teaching, she is guiding people in their path, connecting them to their inner forces, their Hearts, and tuning them to their unique sound of the soul.
Naama has extensive clinical experience, accurate discernment and sharp diagnostic ability, well-developed intuition, knowledge and expertise from sacred initiations that she carries from all her life incarnations. Her consciousness is connected with supreme dimensions and elevated healing frequencies.
Naama was born in Jerusalem, Israel. She studied and trained in her native country and in various countries around the world (Italy, Portugal, France, USA) which contributed to her profound and broad perspective on humans and life.
Her curiosity and passion for exploration led Naama to travel around the world, exploring different cultures, expanding her knowledge and firing her inspiration. All this has enriched the quality and potent of her Healing Sessions and Teaching.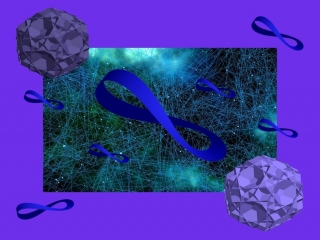 In the 'Divine Intervention' you will untangle the stories of your life, define your attachments and dependencies, and clear them out of your path, see the blockages and barriers you create for yourself and learn how to transform them into opportunities, and liberate yourself from a burden that prevent you to spread your wings and fly.
When you know yourself in every aspect of your being, and not hiding behind stories and excuses, when you open all the doors to your soul, then light can flow to your darkest and hidden places, and transform resistance, denial and restraint into treasure.
That will take you million steps ahead, in the 21 days immersion of the 'Divine Intervention'.
There is no such a retreat / course / school that can lead you to your SELF in the way that 'Divine Intervention' does.
The classes and experiences in the 'Divine Intervention' are unique and beyond what you can imagine. It's a privilege to participate, receive and experience what 'Divine Intervention' offers.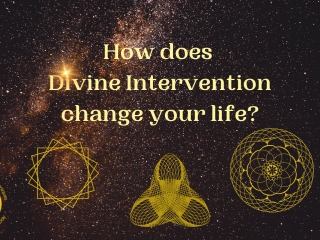 It's true that it is not a regular path and not everyone are meant to pass through this door, but the ones that do it, are those who won the spiritual lottery.
The 'Divine Intervention' is a HUGE vortex in life, you can refer to it as a hurricane (a good one) that turns every stone and structure in life, to bring you to be in your original and divine vibration.
'Divine Intervention' is a serious initiation, that encourage you to discover your true SELF, and to appreciate life in the most blissful way.
You become confident, courageous, aligned, clear, and with the ability to discern the essence of a situation or relationship. You are much more accurate in your choices, and you aim your objectives effortlessly.
The 'Divine Intervention' is the higher university of life and of the SELF. What you are learning in the 'Divine Intervention' you will not receive in any other place.
You receive access to secrets and sacred knowledge, that was prevented from you all your life, you will understand much better the signs on your path and you will know what are the actions and choices that are aligned with your highest good.
You will learn how to create Divine Intervention with the Source, and affect life greatly. You will learn how to create true magic and miracles in collaboration with the Source, and you will grow your creation power and healing abilities by far.
If this announce is ringing a bell inside you, if you feel a strong call within your heart, you are welcome to contact Naama and we will set a private interview to see if the 'Divine Intervention' is meant for you.