| | | |
| --- | --- | --- |
| | Magical, Mystical Sacred Mount Shasta | |
Retreat
Date:
July 14-20, 2022
Location:
Mount Shasta, California, USA
Venue:
Private Retreat Center: Mt. Shasta Center For Counseling & Neurofeedback
Address:
406 Berry Street Mt. Shasta, CA 96067
Price:
$1,444.00 USD

Deposit:
$697.00 USD
Contact Info:
Lori Spagna
Email:
Website:
Phone:
310-663-8814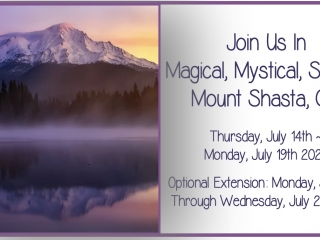 Thursday, July 14th ~ Monday, July 19th 2022
Optional Extension: Monday, July 19th ~ Wednesday, July 21 , 2022
5 days and 4 nights in Magical, Mystical, Sacred. Mount Shasta, CA
Optional Extension For An Additional 3 Days, 2 Nights
Calling all Lightworkers, Starseeds, Way-showers, Earth Seeds and Earth Angels, Angelic Divine HUmans, Spiritually Minded Animal Lovers, DieHard Spiritual Seekers, Spiritual Warriors Of LOVE and LIGHT, Nature Lovers, Cosmic Visionaries, Wanderlust Adventurers, Indigo Family Tribe Members And Believers in Magic and Miracles from Across The Globe and Galaxy and Universe.…
You are receiving the 'Divine Calling' to Mount Shasta for a most spectacular, cosmic awakening and a Primordial SOURCE Connection to absolute, undiluted, unconditional LOVE!
Whether you already embody these ways of being or you are shifting and UP~leveling your frequency and vibe toward embodying more of this, YOU are being Called and IN~vited….all are welcome! We lovingly and enthusiastically encourage you to join us, live and in person!
YOU Are Cordially Invited To Join Us In Magical, Mystical Mount Shasta
For The Retreat Experience Of A Lifetime!
Mount Shasta is a multi-dimensional vortex with multiple energetic gateways which vibrate in harmony with the frequency of love…..During this magical, mystical, sacred retreat, we will be vibrating and aligning with the sacred energy vortexes of LOVE on Mount Shasta.
Are you ready for an unforgettable week of truly incredible and spectacular personal transformation?
For more info and to join us, please visit:
https://lorispagna.com/magical-mystical-mount-shasta-sacred-retreat/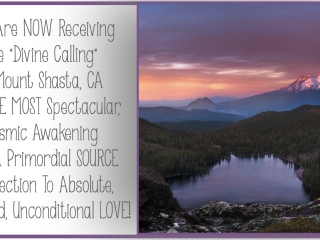 This extremely unique, consciously curated, sacred experience is for awakening beings everywhere who are seeking, choosing, desiring and intending to experience:
Greater alignment and attunement and a deeper connection with your internal, infinite, omni-present Divine Source

Greater embodiment with your own Higher Self and your eternal ever being

A deeper, richer connection to your own Divine Team and your own Personal Collective, including your Guides, Guardians of Light, Ascended Masters and Benevolent Star Family Races

Light Transmissions, Sacred Energy Healing and Sacred Soul Star Activations

UP~leveling into your next highest harmonic, increase your vibration and shift your paradigm into the new 5th Dimensional Reality and BEYOND

The expansion of your own multi-dimensional self

Activating and awakening more of your Lightbody, Your Radiant Body and Your Rishi, Body and Your Own Christos Avatar Self

Energetic and vibrational alignment with your own authenticity and walk an authentic path

Unification with the frequencies and vibrations of Unconditional Love and The Highest, Purest Primordial Light

Unlocking your own unique, divine gifts and being celebrated for the divinity within you

Being fully seen, heard and honored in your most radiant expression

Connection with and be supported by an authentic, empowered conscious community

The experience of recharging and recalibrating to Mother Earth ~ Gaia ~ Sophia

Enjoyment of conscious adventures, connection with Mother Earth ~ Gaia ~ Sophia , The Nature Kingdom, The Crystalline Realms and The Elementals, The Magical, Mystical Realms including all things magical and mystical

Being guided to sacred sites in one of the most potent and LOVE ALIGNING sacred vortexes on all of Earth

Gratitude for the opportunity to receive the healing and blessings the land has to offer and make lasting memories to be treasured always

Welcoming the opportunity to clear, heal, resolve and transmute whatever is out of alignment for you personally and which is holding you back from living your most divine life, aka, aligning with your most benevolent best trajectory

The development of personal courage, self-love and self-confidence

Embodying more of your most vibrant self NOW

Genuine, Sincere, Sacred Community and Sacred Connection with Like~minded CONSCIOUS Community and Soul Tribe, forming lifetime friendships and forever bonds
It is time for you to fully embrace the love that you truly are...deep in the CORE of YOUR BEING…and really LIVE in the new paradigm reality… where you experience the highest and most benevolent best version of yourself.
For more info and to join us, please visit:
https://lorispagna.com/magical-mystical-mount-shasta-sacred-retreat/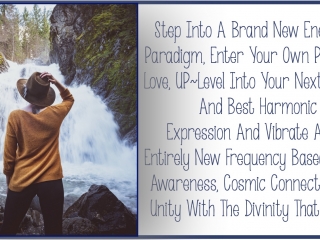 Embody your higher self, activate the heart center, expand into your multi~dimensional self

and fully, authentically express the divinity within you.
Together, We Align, Unify, Rise and UP~Level!
Are you feeling the call to awaken and activate your Divine Source Connection and more of your true mission to embody your Highest Self as you align with your Eternal Ever Being and Your Avatar Christos ~ Sophia Self? 

If so, YOU are cordially invited to embark on a sacred journey filled with magic and miracles in magical, mystical, Sacred Mount Shasta, CA.
The stargate of Mount Shasta has a deep, rich and profound spiritual legacy. For thousands and thousands of years, Sacred Shasta has been holding sacred space via her vortex energies for all beings who are willing to hear the call, respond with right action and receive the magnificence she has to offer us.
As a cosmic gateway of remembrance, the mountain, the volcano and the vortex energies are a long-celebrated , transformational healing sanctuary for all Lightworkers, Starseeds, Light~Bearers, Way~showers, Earth Seeds, Earth Angels, Angelic Divine HU~mans, Cosmic Visionaries, Angelic Divine HU~mans, Earth Angels, Wanderlust Adventurers and Divine Dreamers EVERYWHERE, who want to replenish and recharge in sacred connection, divine unification, true solidarity, reverence and peace.
Experience all the blessings this beautiful land, crystal clear healing waters and vibrant, moss-covered forests have to offer. The sacred mountain which we gather is the Root Chakra of Mother Earth ~ Gaia ~ Sophia; it is literally one of the most potent energetic vortexes on this planet ~ it vibrates to the frequency of LOVE.
This is a unique and spectacular opportunity to step into a new brand new energetic paradigm, enter your own portal of love, UP~level into your next highest and best harmonic expression and vibrate at an entirely new frequency based in self awareness, cosmic connection and unity with the divinity that is you….this is a truly magnificent opportunity to up-level into the next, highest and best harmonic expression of your own self and your own highest and most benevolent best trajectory…
For more info and to join us, please visit:
https://lorispagna.com/magical-mystical-mount-shasta-sacred-retreat/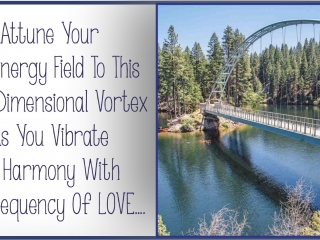 During this Magical, Mystical Sacred Retreat, you will:
Expand and deepen your spiritual connection

Restore balance and harmony within

Experience profound personal growth and transformation

Explore your inner emotional and spiritual energetic field and overall landscape

Heal your body, mind and emotions

Discover the secrets of Sacred Mount Shasta

Connect with nature, the nature realms, including the plant, mineral and animal kingdoms

Connect more deeply with the Devic Realms, The Angelics, The Angel Gods, The Ascended Masters and The Crystalline Kingdom


Infuse yourself with self-care and Self LOVE

Immerse yourself in dynamic ritual with fellow Beings of LOVE and Light (both physical and non physical)

Align to your natural inner rhythm with your authentic connection to Mother Earth ~ Gaia ~ Sophia

Develop your own Original Magic to uncover, discover and reveal your own inner truth, peace and clarity

Learn to be sovereign, free and IN DIVINE CONTROL of YOUR personal LIFE, REGARDLESS of what is going on in the external physical reality and the human drama of the 3rd Dimensional Reality

Renew your divine inspiration, deep gratitude and overall well-being

Re-integrate your high self-soul self into your body~being~life~living

UP~level Your core vibration and expand your energy field, including your LIGHTBODY

Anchor into the new earth 5D Dimensional Reality and BEYOND

Manifest and materialize your greatest desires, by utilizing PURE SOURCE CONSCIOUSNESS and The OMNI~present field of ALL That Is

Feel joyous walking your path in your career, relationships and health.

Significantly improve the quality of your life in all areas of your life and experience Heaven on Earth in your unique holographic reality
This is for those who are truly ready to step into an

entirely new level, highest and most benevolent best version of their life.
This five day retreat is designed to help participants delve even deeper into their unconscious, activate their heart center, access their core center and embody their light. The format is designed to truly support you to clear, heal and resolve your shadow aspects, master your energy, live your best life, command your reality and consciously co~create as you UP~level and align with your most benevolent best trajectory.
During this five day magical, mystical retreat, you will also:
Build your tribe and community of loving, supportive friendships with like-minded individuals

Participate in intimate group healing circles and meditations


Benefit from extremely progressive guided meditations, divine healing transmissions, Lightbody Activations, and soul star UP~grades

Engage in moonlight magic sacred empowerment and embodiment rituals


Get the one-on-one support you need

Receive the divine wisdom, guidance and coaching you have been longing for

Play in the forest and connect with The Nature Spirits and The Elementals


Connect and commune with Star Family Races, Ascended Masters & Spirit Guides

Join in Divine Channelings with the non physical beings of LOVE: Our Ascended Masters, Teachers, Loved Ones, Angels, Guides and Guardians from the non physical realm as well as our own Star Family Races

Participate in Grid Work, nature hikes and exploration of potent energetic portals

Enjoy lavish, infused Celestial Sound Healing Ceremonies

Engage in High Vibe Connection With Conscious Community


Swim in the natural waters of Mother Earth ~ The Pure Lakes, Swimming Holes and Waterfalls Of Mount Shasta

Share epic adventures immersed in Mother Nature

Marvel during star-gazing and ship-gazing under the Pleadian Stellar Gateway Sky (aka, The Milky Way Galaxy)


Enjoy time with conscious tribe and sacred community of fellow sisters and brothers of the light

Benefit and transform from Sacred Energy Healing Transmissions, Divine Activations and Soul Star Ignitions
This is so much MORE than just a simple retreat from your life for a week
of personal transformation…it's that and so so so much greater!
This will be an intimate gathering built on sacred trust, mutual support of sisterhood and brotherhood and deep connection through our heart centers.
As we connect and radiate love and light from our heart centers, we will invoke and invite in the guidance and support of the Divine to orchestrate the clearing, healing and resolution of our limitations, fear based programming, conscious and unconscious blocks…
Through this deep inner work, each participant will be and feel fully enriched and divinely guided by your own inner compass…as a result, your true embodiment and personal empowerment will reveal itself, enabling you to live the rich, full, authentic you that is awaiting.
This inner work consists of:
Clearing layers of old, unconscious fears, anxieties, blocks, frustrations and/or limitations in all areas of life

Healing and resolving traumas and dramas from this and other lifetimes

Dissolving blocks, barriers and boundaries which might hold you back and/or keep you stuck, small or uncertain

Reconnecting with your high- self/soul self and inner divine guidance

Looking and listening to what your heart is asking of you

Receiving consecutive intensive healing sessions and sacred activations

Connecting with the expanse of the waters, the lakes, rivers, oceans, the mer-people and the nature kingdom

Communing with the animal kingdom, the star family races, the galactics and the unseen non physical realms of Ascended Masters, Divine Goddesses, and benevolent beings in the non physical realm, including the Magical, Mystical Realm.
For more info and to join us, please visit:
https://lorispagna.com/magical-mystical-mount-shasta-sacred-retreat/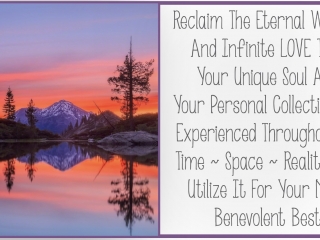 Uncover, Heal, Disolve and Resolve Those Blocks You Have
Been Trying to Heal and Resolve for Lifetimes
During this five day retreat, you will learn all extremely progressive teachings, advanced practices and new meditations. You will receive radically progressive clearings, alignments and activations.
There will also be fun group activities, entertaining evening gatherings, and mysterious adventures into the unknown that will facilitate the group in building stronger community, while encouraging you to become your highest ideal version of yourself.
This will be both an outer and an inner journey… into the layers of your Being, the unconscious areas of your consciousness…
The aspects of you that are seeking to be loved and understood…those aspects of you which need a voice, an expression and a healing…the aspects of you waiting to be unveiled…
The truth is, YOU are SO MUCH MORE AMAZING and have SO MUCH MORE value than you can possibly imagine. This adventure is about discovering and uncovering your hidden value and worth that is innately and irrevocably in you.
This retreat is also about finding the best ways to more fully express your unique talents, value, power, beauty, significance, love, joy and authenticity.
Needless to say, you will engage in powerful energetic processes, making this a truly transformational experience.
It's deep inner work that will lovingly and gently assist you to remove blocks and patterns that no longer serve you. This process will nurture your spirit and allow you to align and up level with ease, grace and benevolence.
Find and remove blocks that may be preventing you from being your FULL joyous self in everyday life

Discover how unique and valuable you really are

Realize your uniqueness and your significance

Understand where you fit and how you are integral and essential to the whole of existence

Embody your true self and your unique expression of you and your higher self

Open new ways to live and express your true gifts, talents and abilities

Cultivate confidence and motivation to truly follow your excitement at all times regardless of the outcome

Open up, elevate, and clarify your body and being

Make strong, deep and intimate connections within the group for lifetime friendships
Clear patterns of negative self image and unworthiness including self denial, lack and limitation

Clearly hear the whispers of your soul

Anchor new patterns of Self Love, Self Honor, Self Care, Self Respect

Connect to the Divine Within

Shift your energy so you can make changes that will last

Align your life to who you are at a soul level

Tap into your innate wisdom and intuitive nature

Integrate your intuitive connection

Raise your vibration and elevate your frequency

Receive deep and profound healing

Get into harmony with the heartbeat of Mother Earth Gaia and the Universe

Connect with like-minded inspiring people

Be inspired to live and lead from the heart

Gather the courage to live the life you chose to at a soul level

Reset your fight/flight system so that you can see a world of opportunities rather than threats, stress and danger

Learn how to light the world up with your unique presence

Laugh, have fun and be supported by a roomful of amazing people

Enjoy sacred space in a safe, loving and supportive environment
And of course, you will also get the rest, relaxation and Integration time you really need to make your spiritual progress and advance in your own personal evolution, plus finally have the time you have longed for and wished for to finally slow down, be still, rest and attune to your natural rhythm and frequency.
Find within you and around you the deep, intimate love and one-ness with The Divine you have been longing for during your entire existence.
Please do join us on this truly phenomenal sacred journey where we will take a deep dive and huge leap into the unknown which will expand your consciousness, elevate your knowing in what is truly possible for you, and offer you the freedom to truly fall in love with yourself and support you as you become the highest and most benevolent best version of yourself, all in a safe, supportive. loving, nurturing and healthy environment.
For more info and to join us, please visit:
https://lorispagna.com/magical-mystical-mount-shasta-sacred-retreat/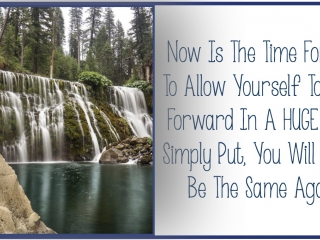 General Itinerary Flow of This Retreat
We will flow through each day with joy and magic of these wonderful activities and extras that will continue to be downloaded to me leading up to the retreat. There will also be plenty of energetic space for this flow to align.
Each day will include mediation, group processing, energy healing, crystalline activations, sacred key code activations, sacred ceremony and of course, time to relax, unwind, integrate and enjoy…all designed to assist you in stepping into alignment with the true divine, authentic expression of YOU.
Day 1 ~ Thursday, July 14th


4pm: Arrive and settle in

5pm: Group meet and greet and pot luck dinner (bring your favorite dish to share!) at central meeting spot.

7pm: Group Circle UP, retreat over view, group agreements, spiritual etiquette, set UP for success!


10pmish: Evening Completes
Day 2 ~ Friday, July 15th
10am ~ 12pm: Morning Group Session

12pm ~ 2pm: Lunch. & Free Time

2pm ~ 5pm: Shasta Outing: Meet up at City Park and connect with the headwaters to purify, cleanse and align further to the energies of Mount Shasta; easy walk along the headwaters

5pm ~ 7pm: Dinner & Free Time


7pm: Evening Activities

10pmish: Evening Completes

Day 3 ~ Saturday, July 16th
10am ~ 2pm: Morning Group Session

12pm ~ 2pm: Lunch & Free Time

2pm ~ 5pm: Shasta Outing

5pm ~ 7pm: Dinner & Free Time


7pm: Evening Activities

10pmish: Evening Completes



Day 4 ~ Sunday, July 17th
10am ~ 2pm: Morning Group Session

12pm ~ 2pm: Lunch & Free Time

2pm ~ 5pm: Shasta Outing

5pm ~ 7pm: Dinner & Free Time


7pm: Evening Activities; Sacred Ritual Circle

10pmish: Evening Completes
Day 5 ~ Monday, July 18th ~ Optional Extension / Additional Stay
10am: Photo Ops and Final Fond Farewells For Those Departing

11am ~ Check Out For Those Departing

11am ~ Group Excursion: McLoud & McLoud Falls

5pm ~ 7pm: Dinner & Free Time


7pm: Evening Activities; Sacred Ritual Circle

10pmish: Evening Completes



Day 6 ~ Tuesday, July 19th
11am ~ Group Excursion To Castle Lake: Swim and immerse ourselves in Castle Lake and visit the vortex in the lake for divine connection, altered states of consciousness, purification, clearing and healing.

5pm ~ 7pm: Dinner & Free Time


7pm: Evening Activities; Sacred Ritual Circle

10pmish: Evening Completes
Day 7 ~ Wednesday, July 20th
10am: Photo Ops and Final Fond Farewells


11am: Check Out; Retreat Concludes
What's Included:
Here's what's included in this 5 day, 4 night Sacred Retreat:
All group activities, including, but not limited to:
All sacred activations

All light attunements

All energy healing and energetic support

All meditations

All sacred rituals and sacred ceremonies


All divine guidance and intuitive support

All channeled sessions

All group outings

All epic adventures

What's Not Included:
Here's what's not included in this Sacred Retreat:
Your travel expenses

Your hotel accommodations

Your food

Your extra expenditures, such as gifts and souvenirs

Private one-on-one sessions
For more info and to join us, please visit:
https://lorispagna.com/magical-mystical-mount-shasta-sacred-retreat/